Swiss Photobooks Today
at Yangon Photo Festival, Myanmar
(Pro Helvetia)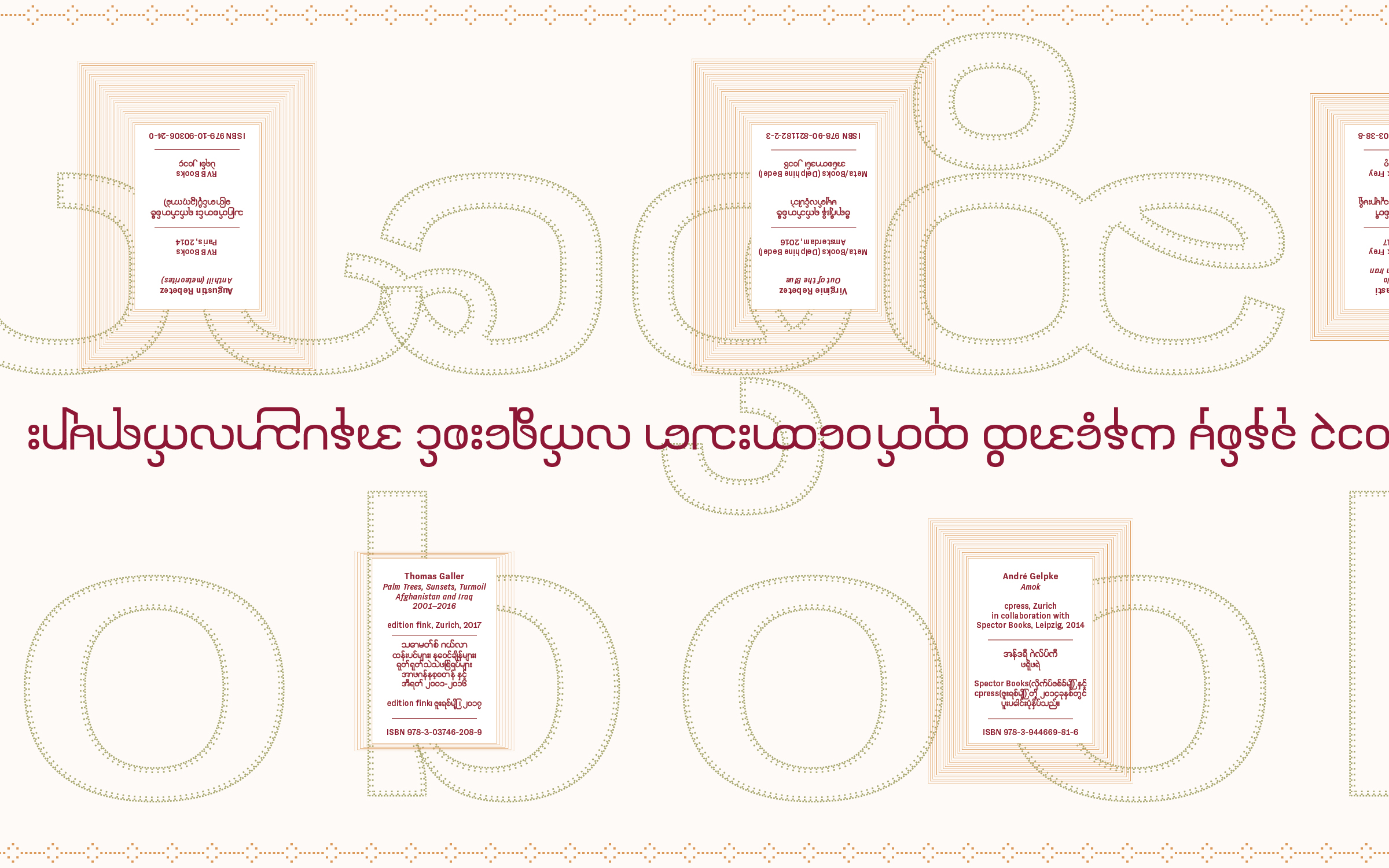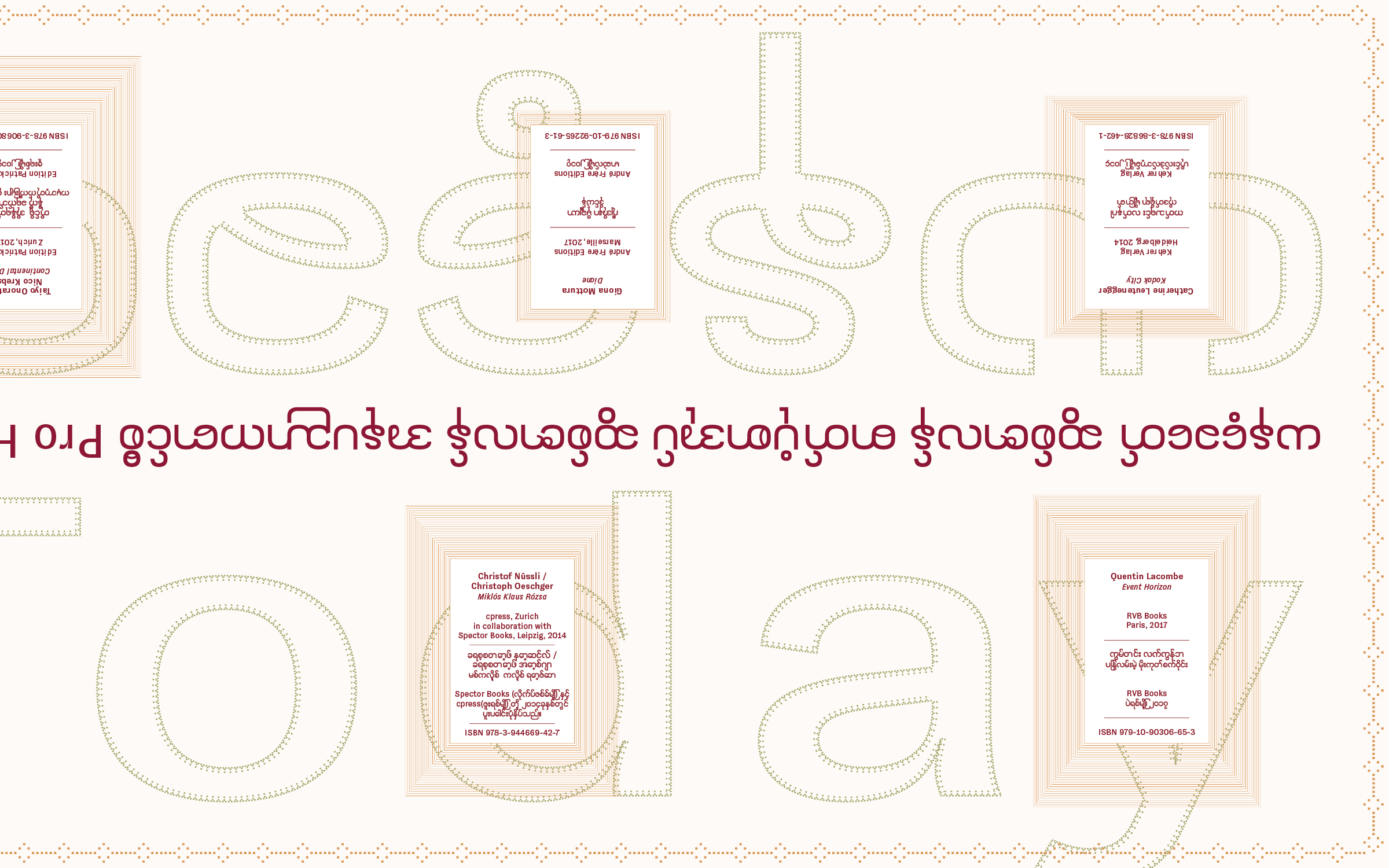 Description
Conceived in collaboration with Caroline Nicod, Visual Arts specialist in charge for the promotion of photography at Pro Helvetia, these traveling reading-rooms display a selection of photobooks supported by the Swiss Arts Council.

The table design, conceived together with Małgorzata Stankiewicz, gives a specific frame with information for each book, which can be taken and read, then put back at its place easily.

The overall design direction, typographic and material choices are lead by the location of the institution which hosts the exhibition, often pulling from research into the graphic tradition of the country or region.

The installation featured an image by Chloe Tun Tun which was printed on transparent film and mounted to the adjacent window.


Specifications
Table: 89 x 630 cm
Wall Texts: 60 x 120 cm
Image: 120 x 60 cm
Printing
UV Print on Canvas and Transparent Film
at
Scanwork AG
(CH)
Fonts
GT Zirkon
by Grilli Type (English)
Pauklay (Burmese)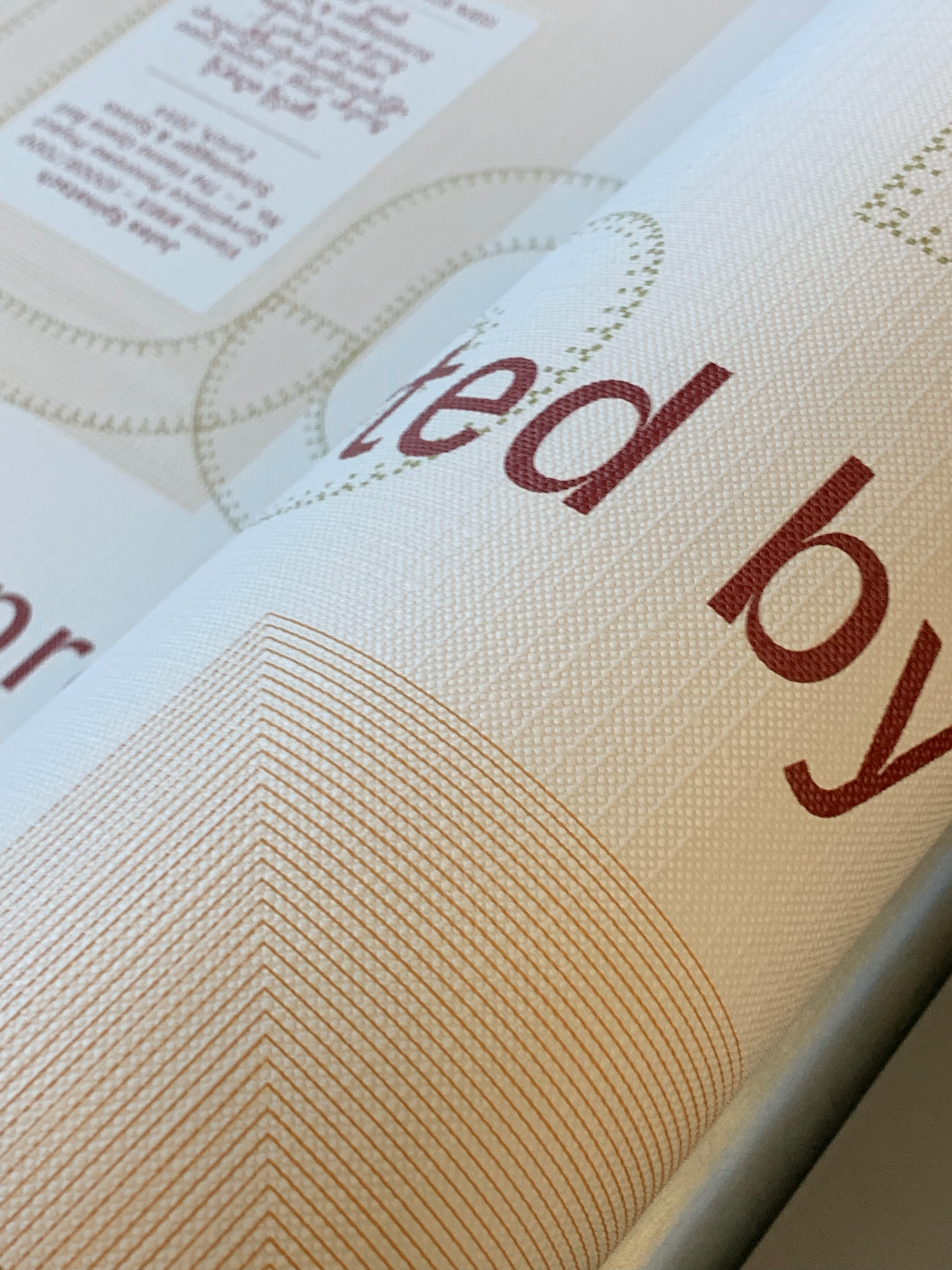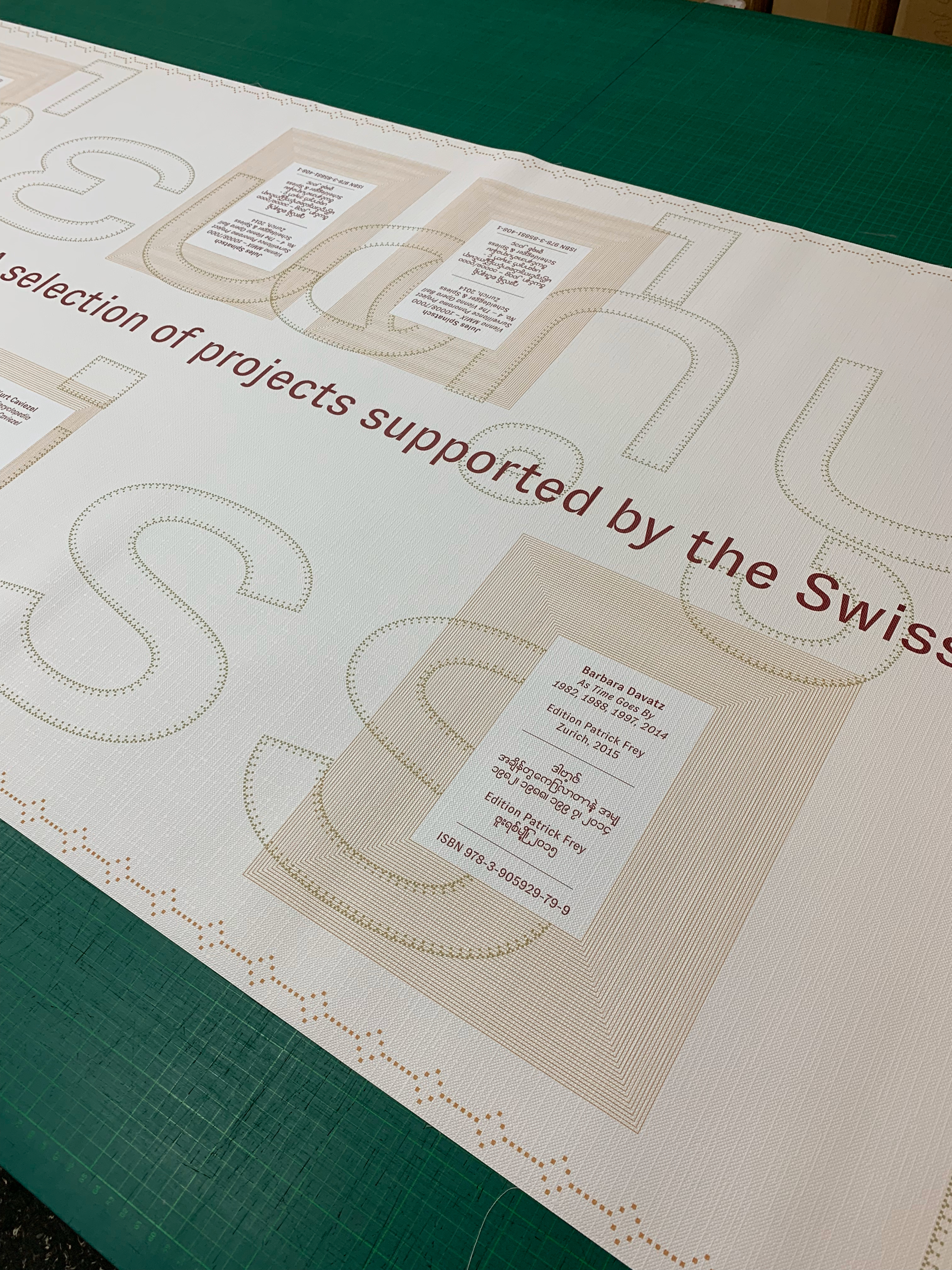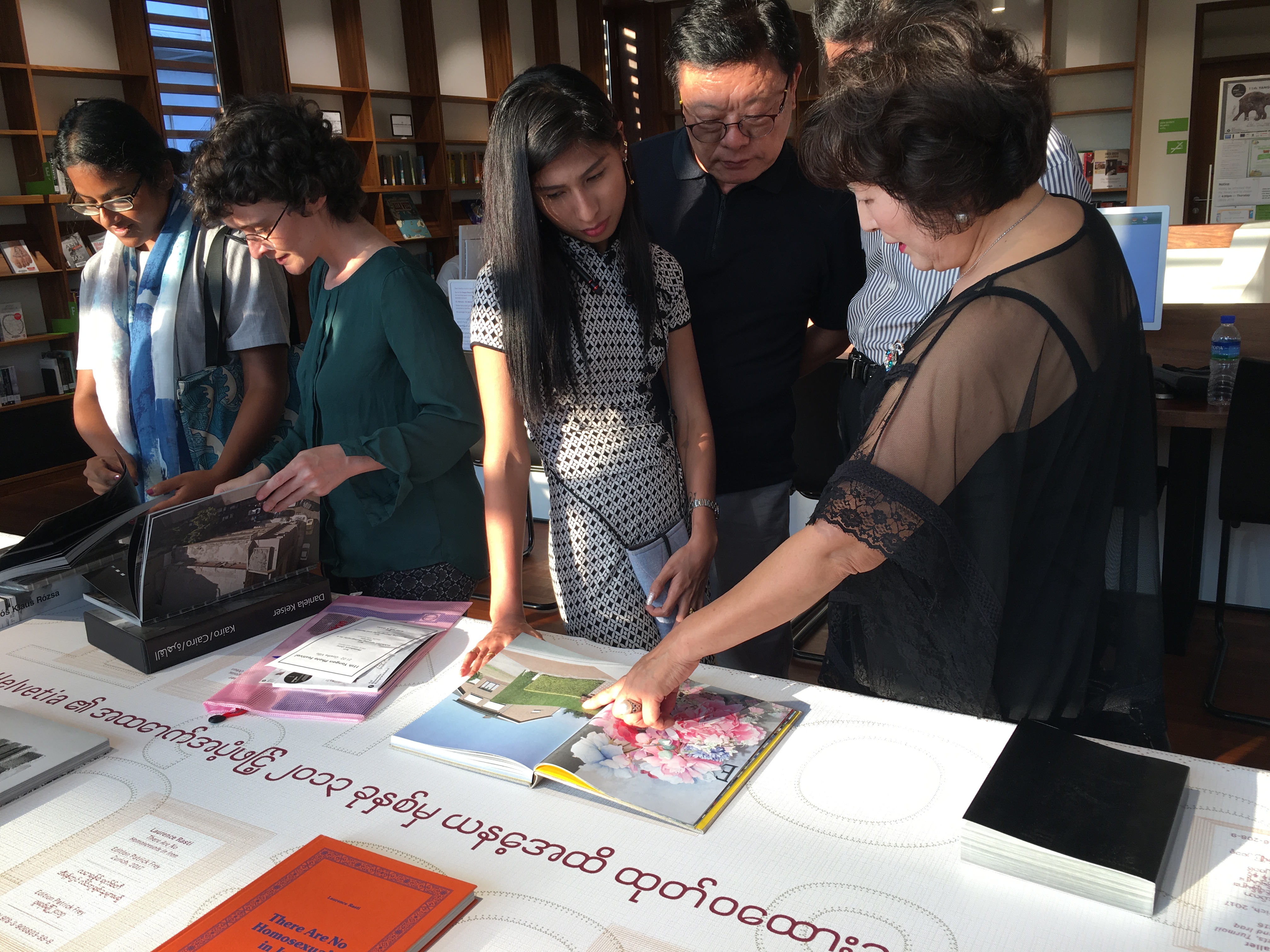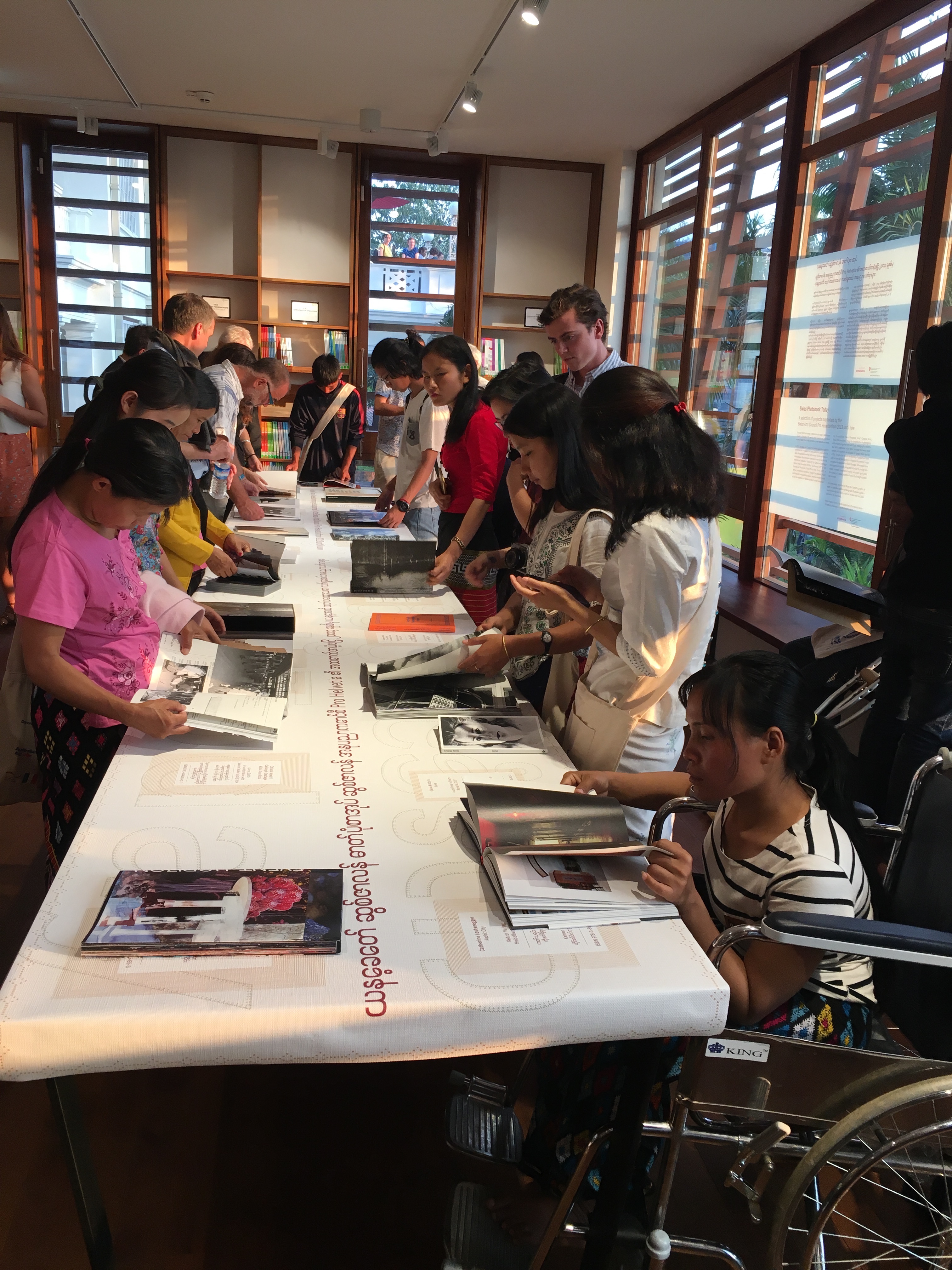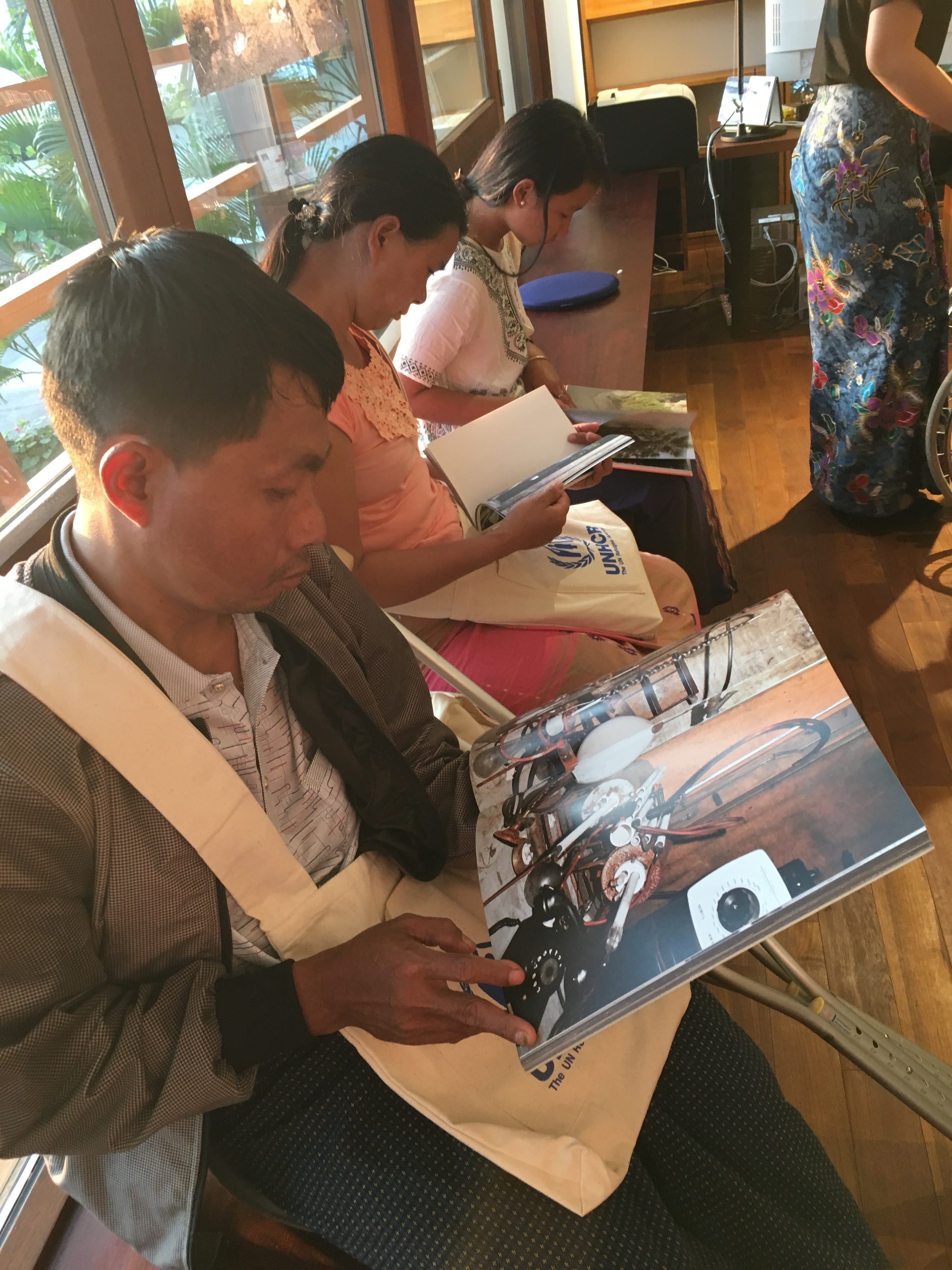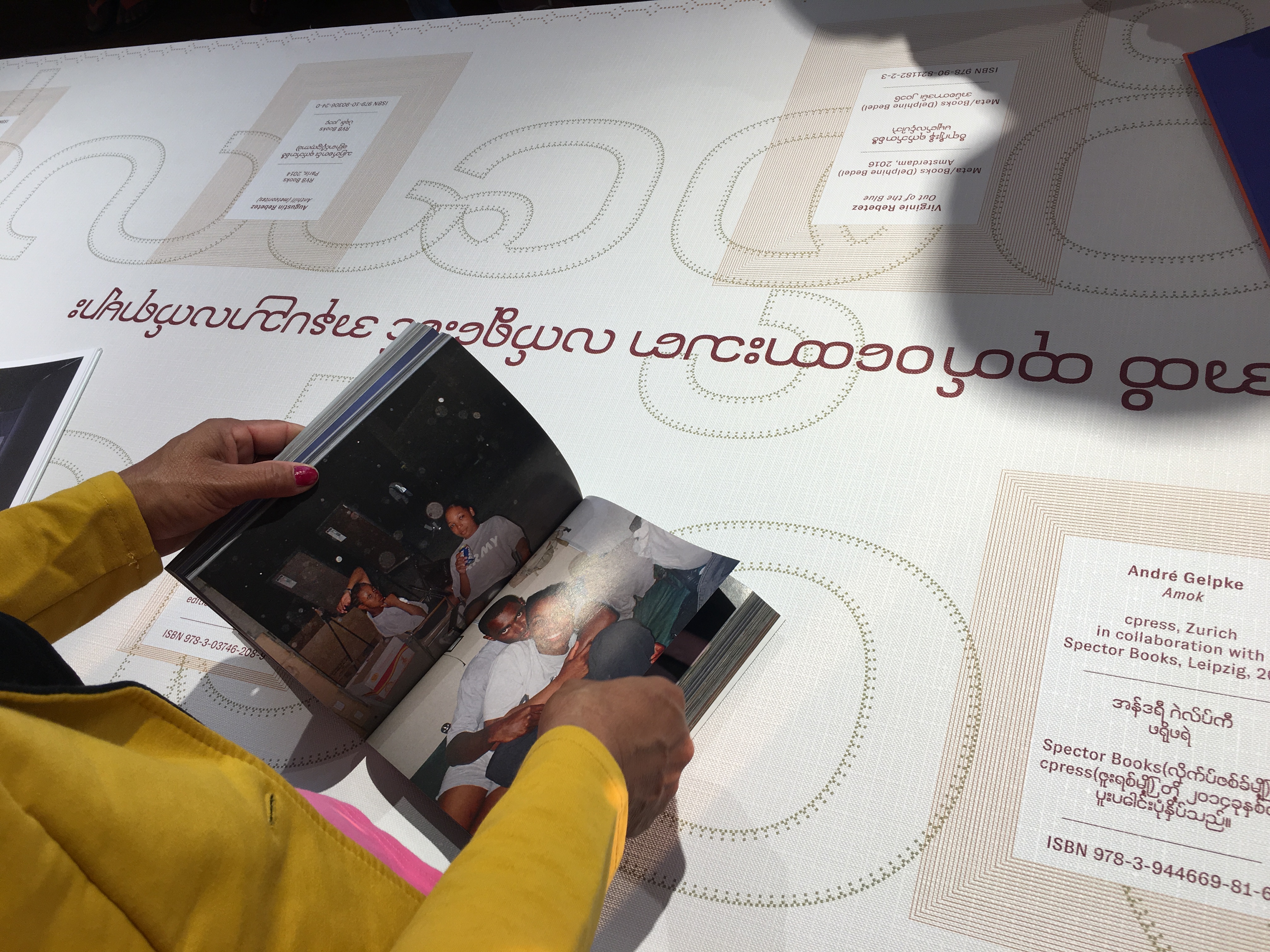 Installation images courtesy of Pro Helvetia