Jordan Sullivan — Natural History
(PWP)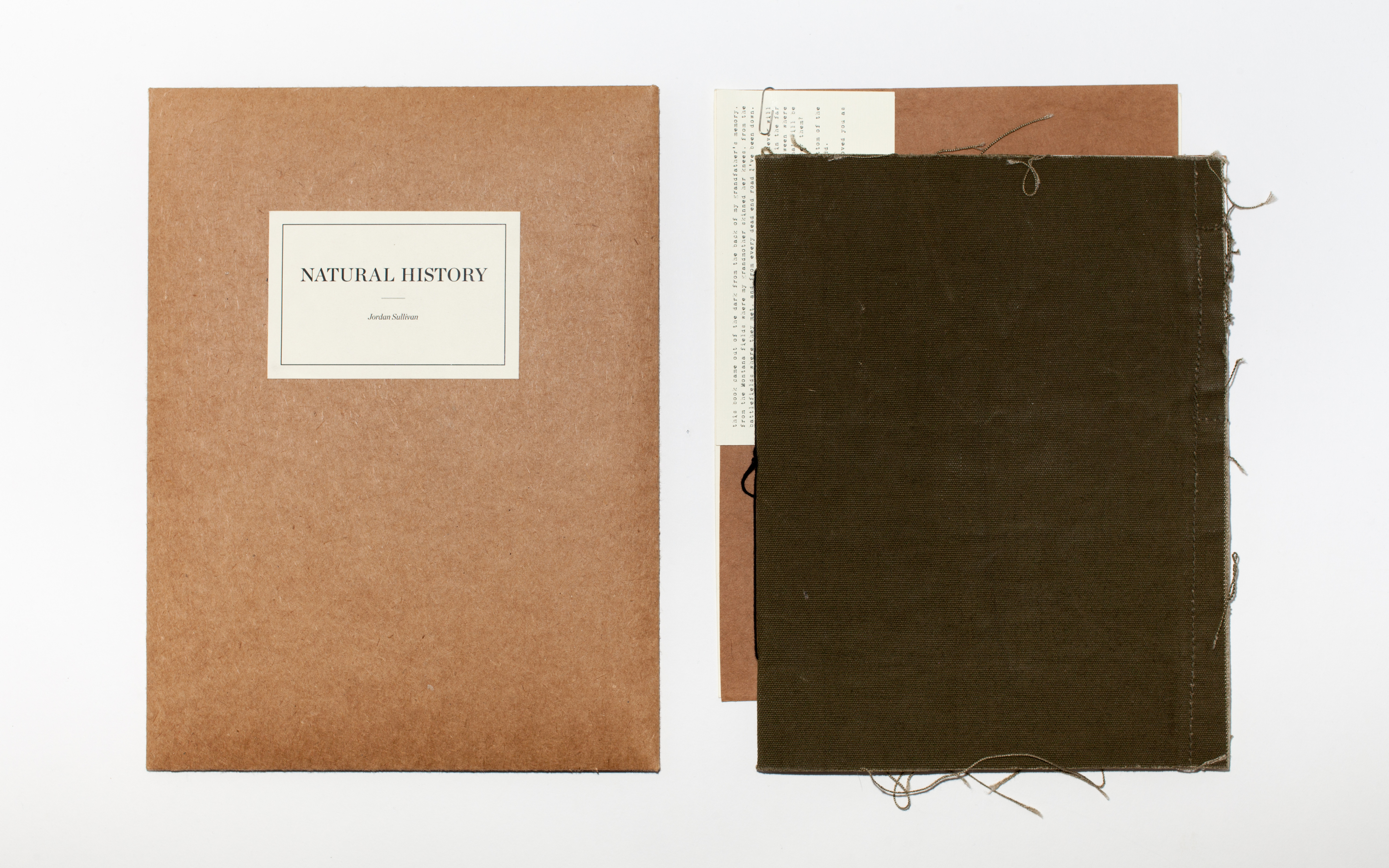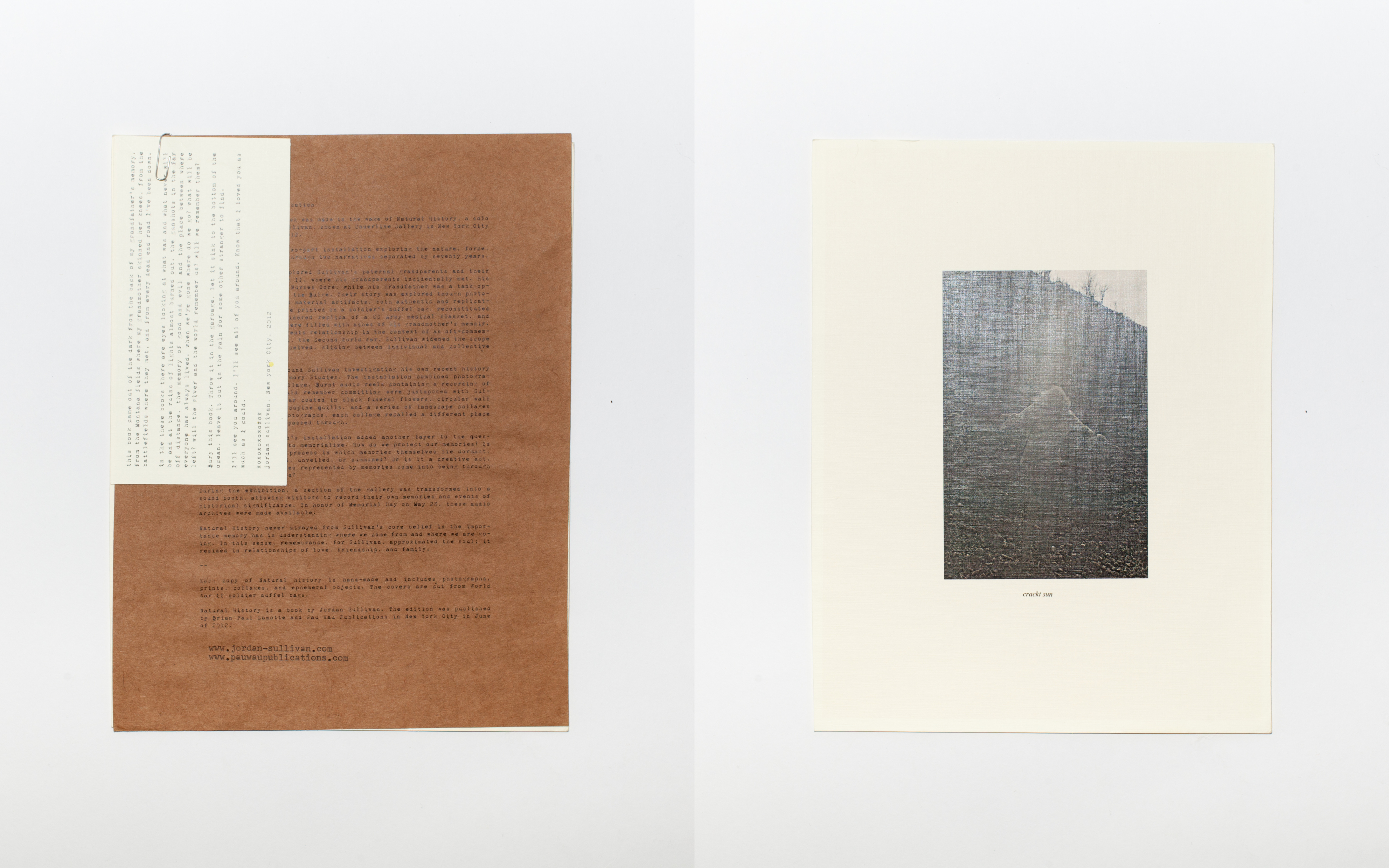 Description
Natural History is a set of handmade unique books composed in the wake of Sullivan's solo exhibition of the same name.

Designed and produced in colloboration each book contains collages, photographs, prints, drawings, and watercolors and is packaged in a kraft string tie envelope with a limited edition inkjet print.

Every book is a unique, the covers and all interior pages are different from one another.


Specifications
8.5 x 11 inches
20 Pages

Printing
Mixed Media
(Collages, Photographs, Prints, Drawings, Watercolors and Various Objects)

Cover
Canvas from WWII Duffle Bags
(Each Edition Unique)

Binding
Thread Bound

Signed Edition of 15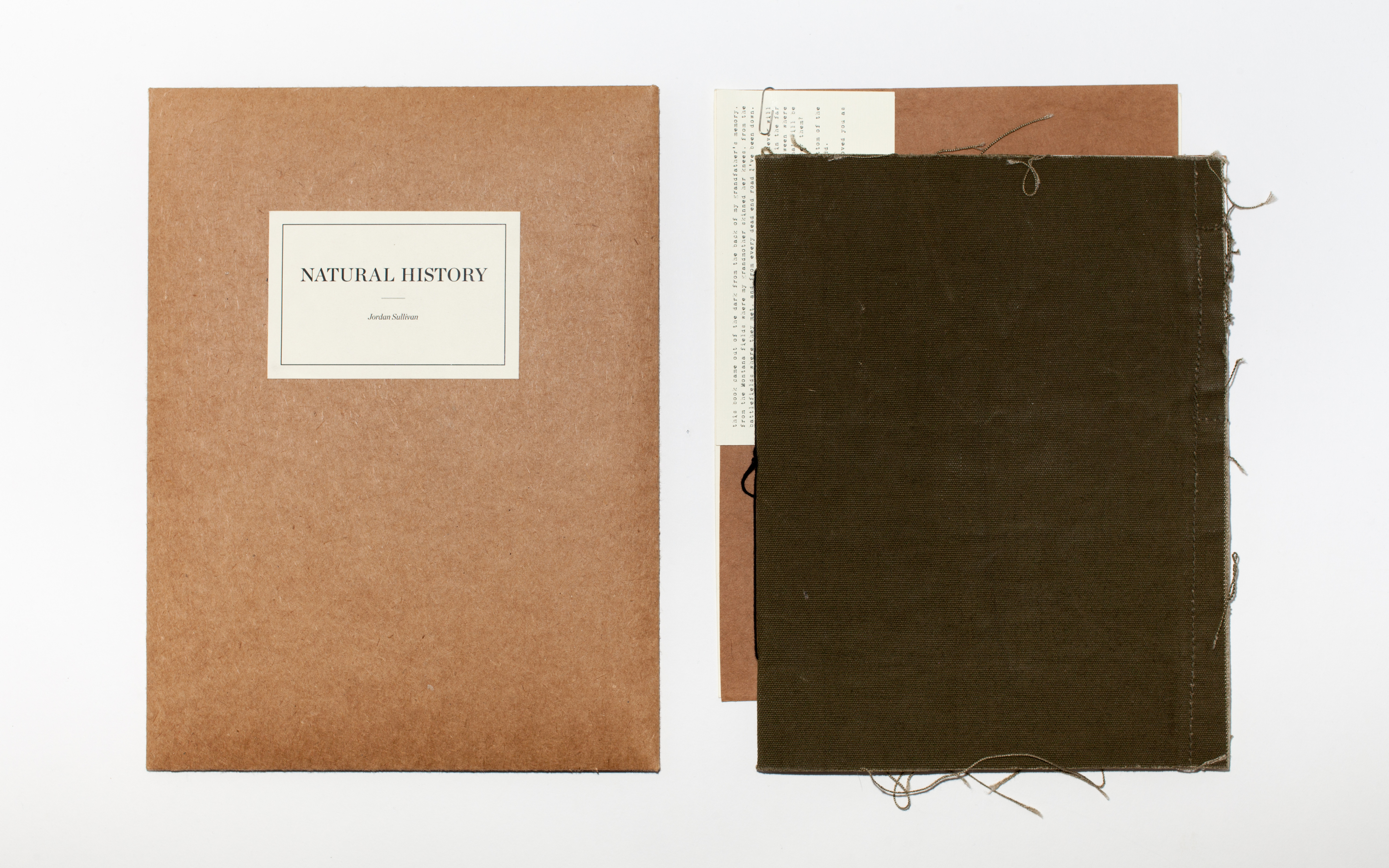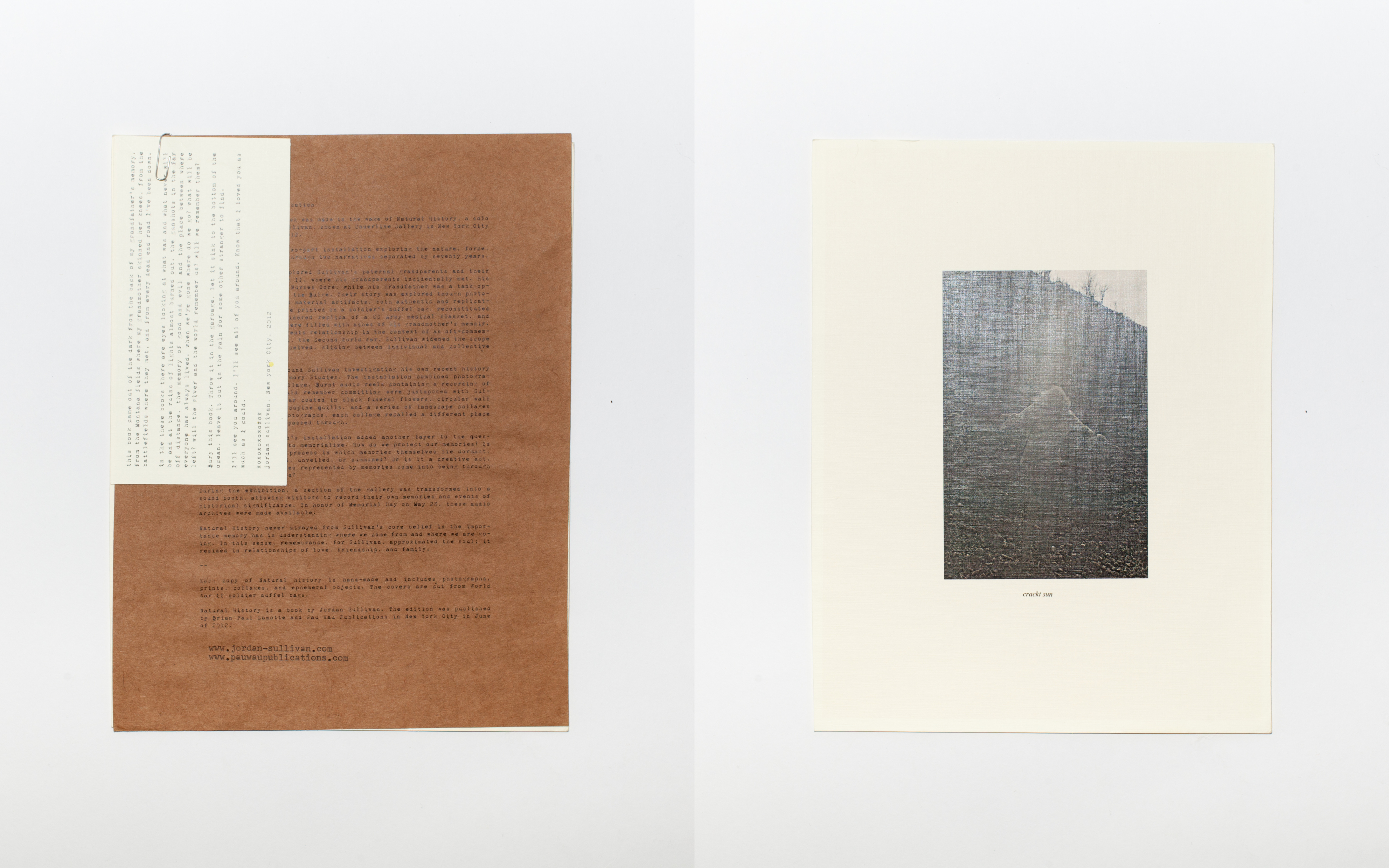 Process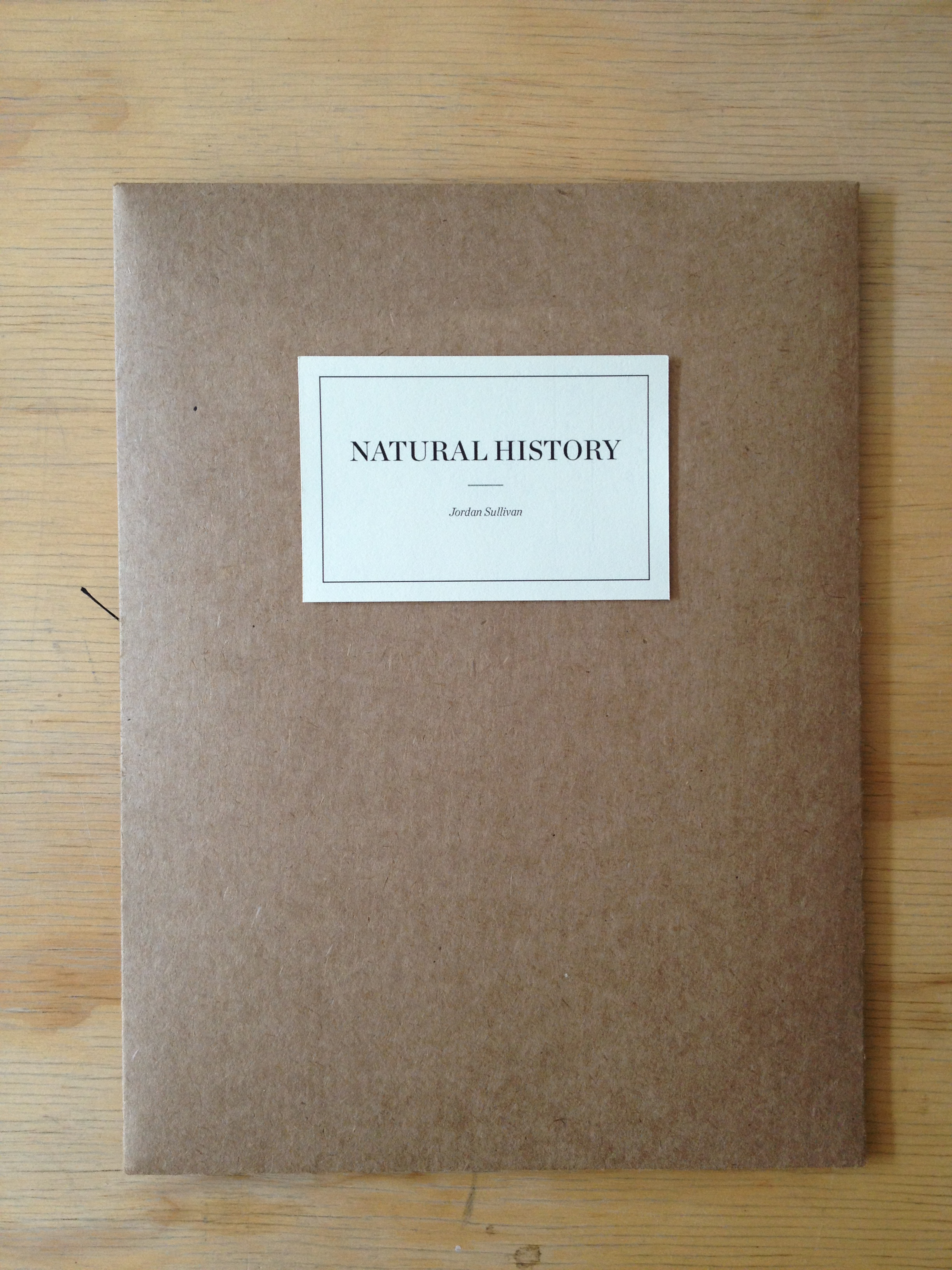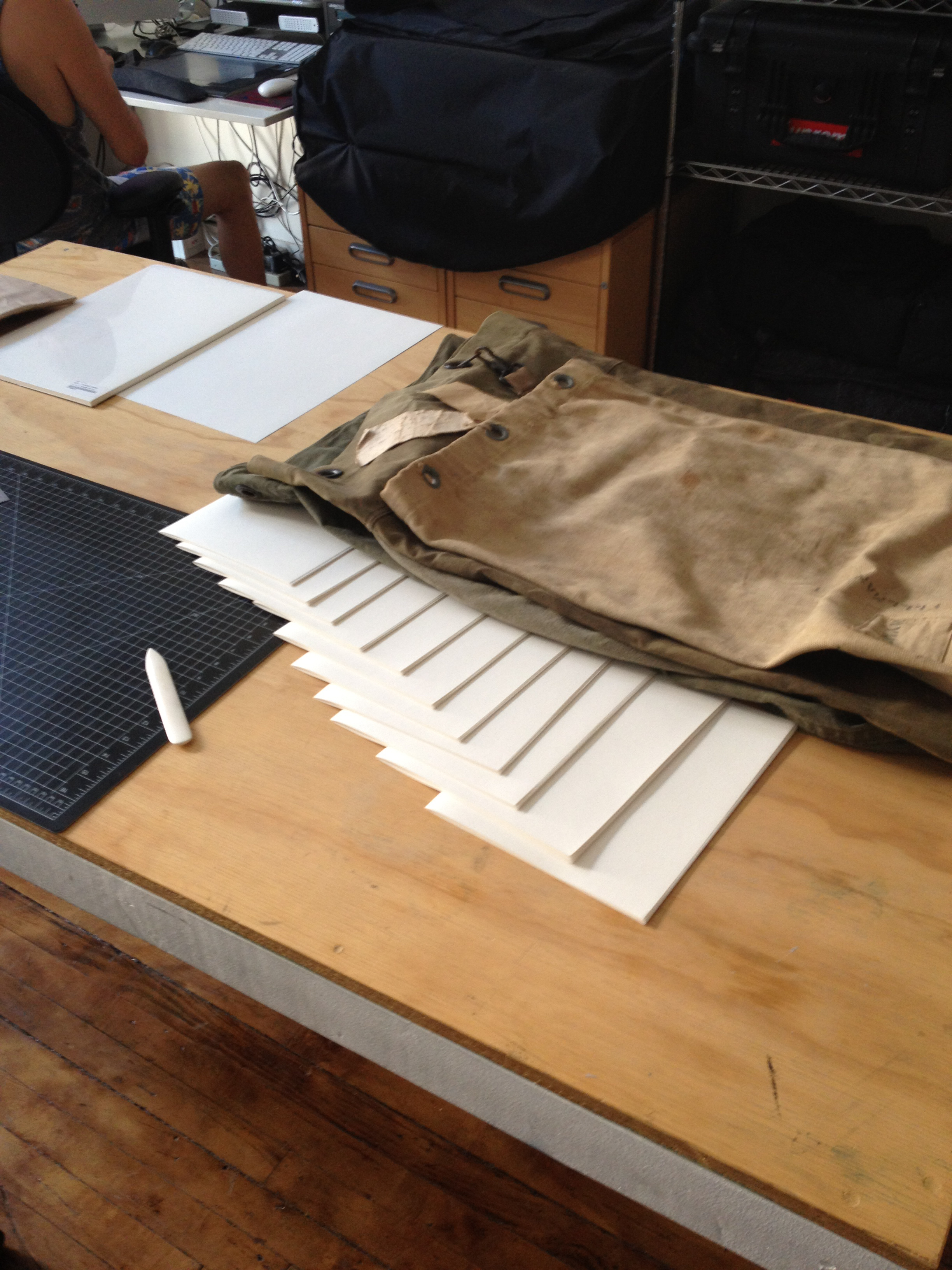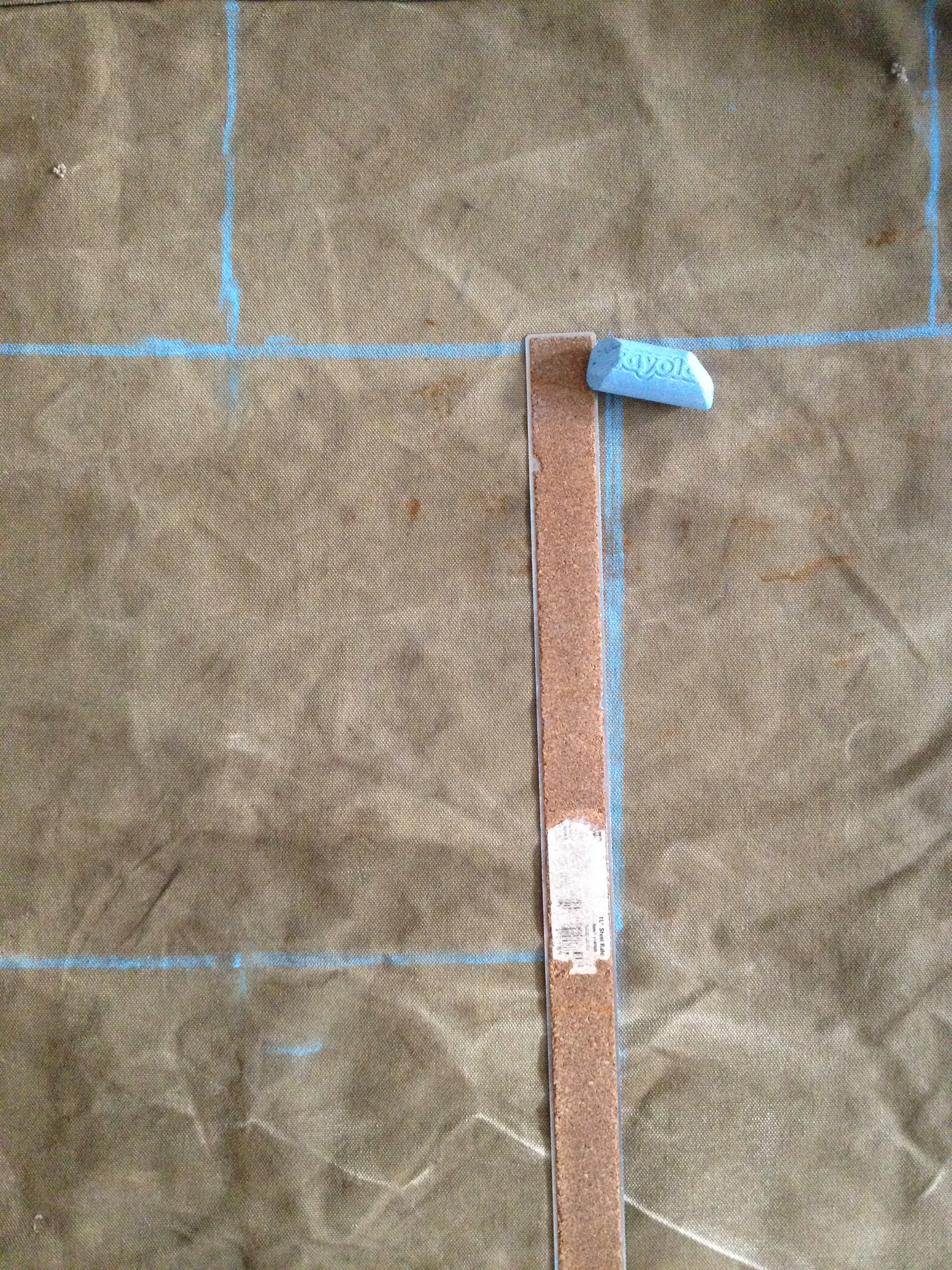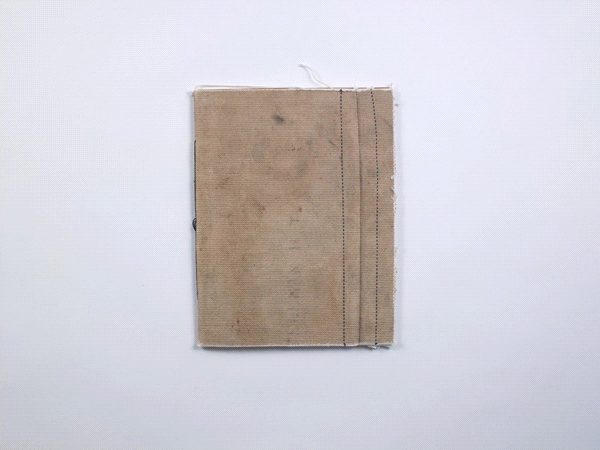 Select process image courtesy of Jordan Sullivan