Lele Saveri — Landscapes
(Dashwood Books & PWP)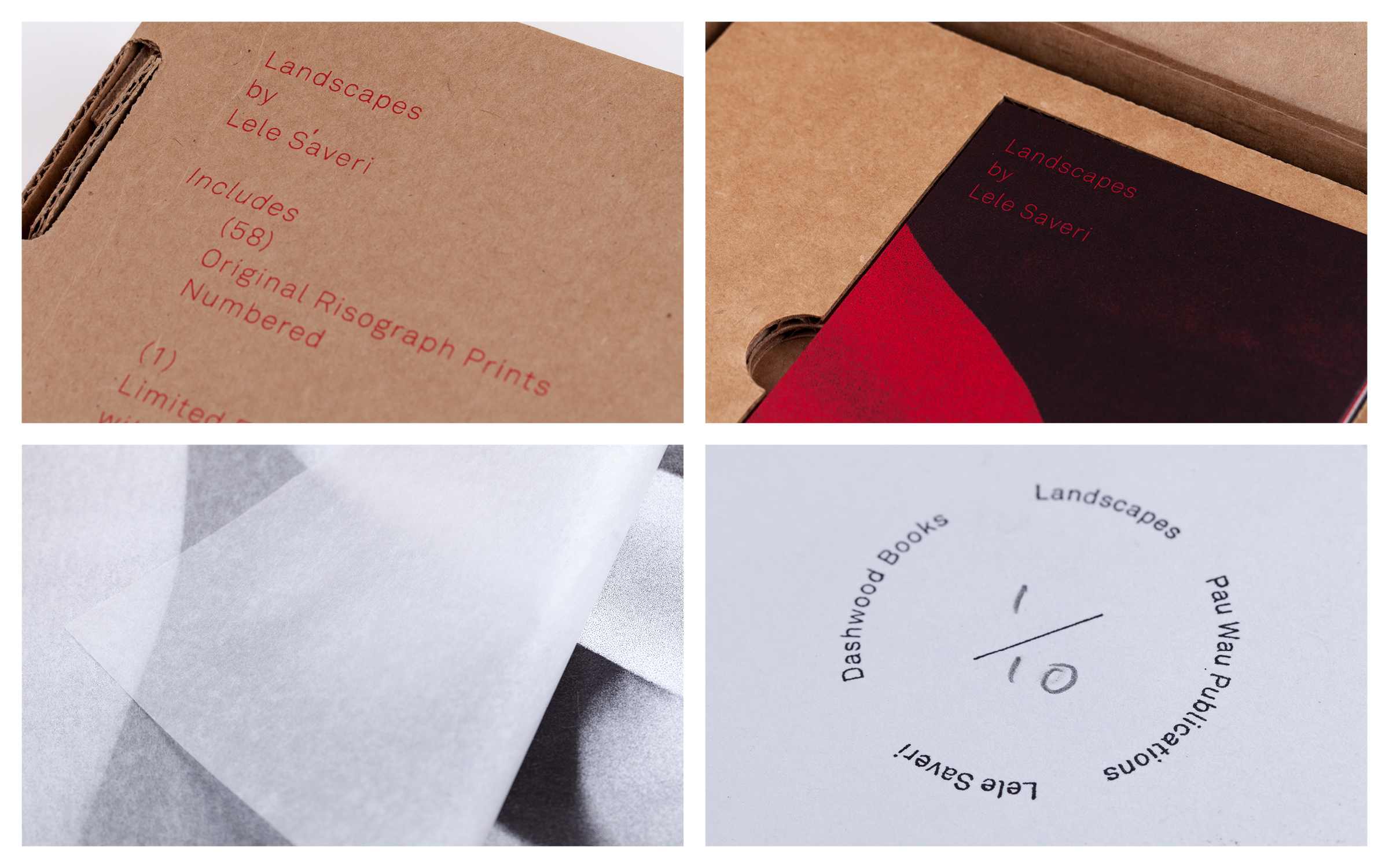 Description
Landscapes presents a mixture of abstract nudes and research based image which were first photographed on film, then re-printed on a Risograph and eventually scanned and offset printed.

By experimenting with both colors and overprinting inks on the Risograph the prints produced became even more abstracted than the original images.

In addition to the book a limited edition of ten box sets were produced that include all original Risograph prints from the book and are enclosed in a silkscreened Kraft box.


Specifications
4 ¾ x 7 ¼ inches
120 Pages
58 Plates (from Original Risograph Prints)
Printing
4-Color Offset at
The Fox Company
(US)
Paper
Finch Vellum
Binding
Softbound
Published
by
Dashwood Books
Edition
of 500
Co-Published
by
Dashwood Books
& PWP
Special Edition
of 10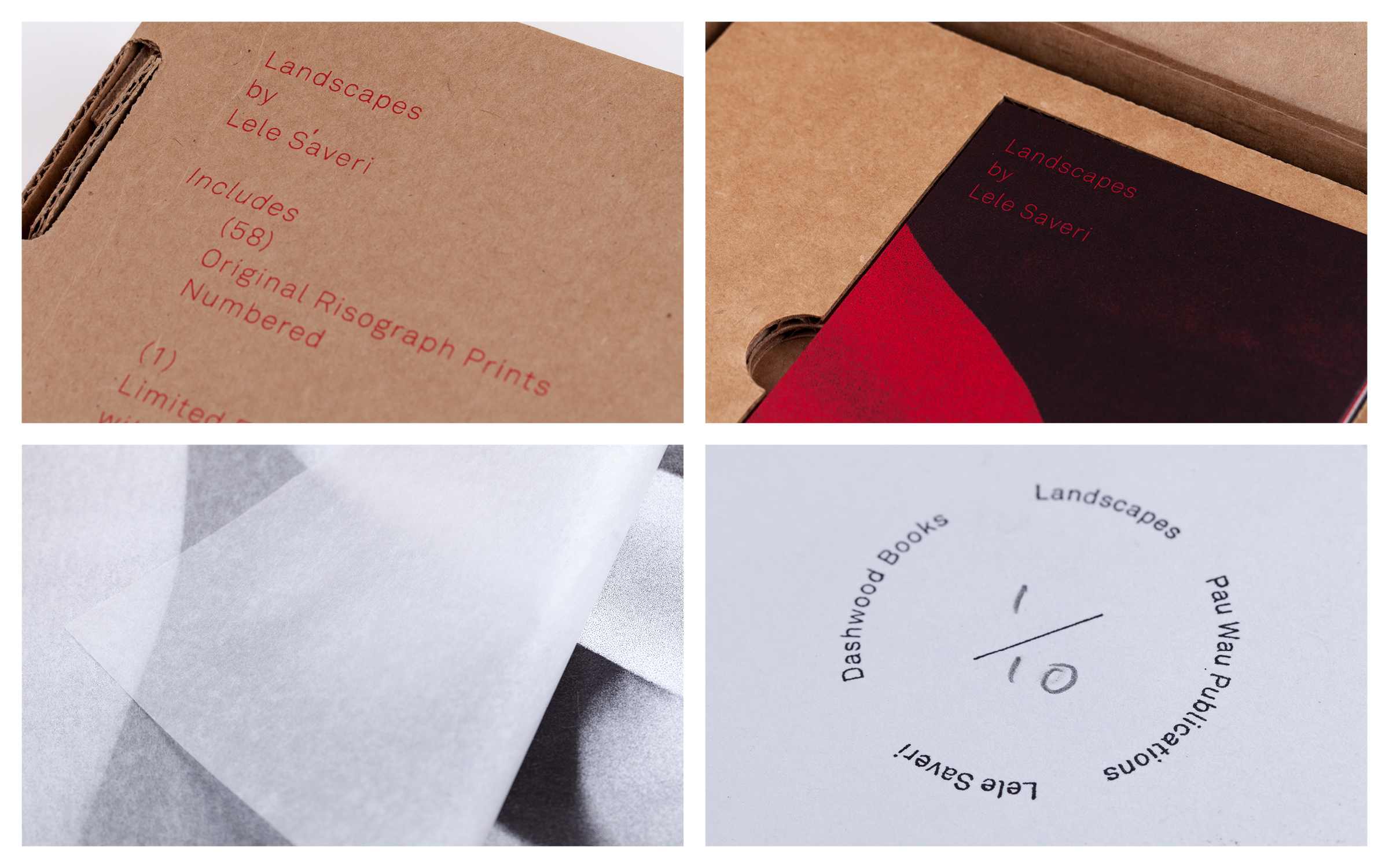 Special Edition
Process