Lele Saveri — Barricades
(PWP)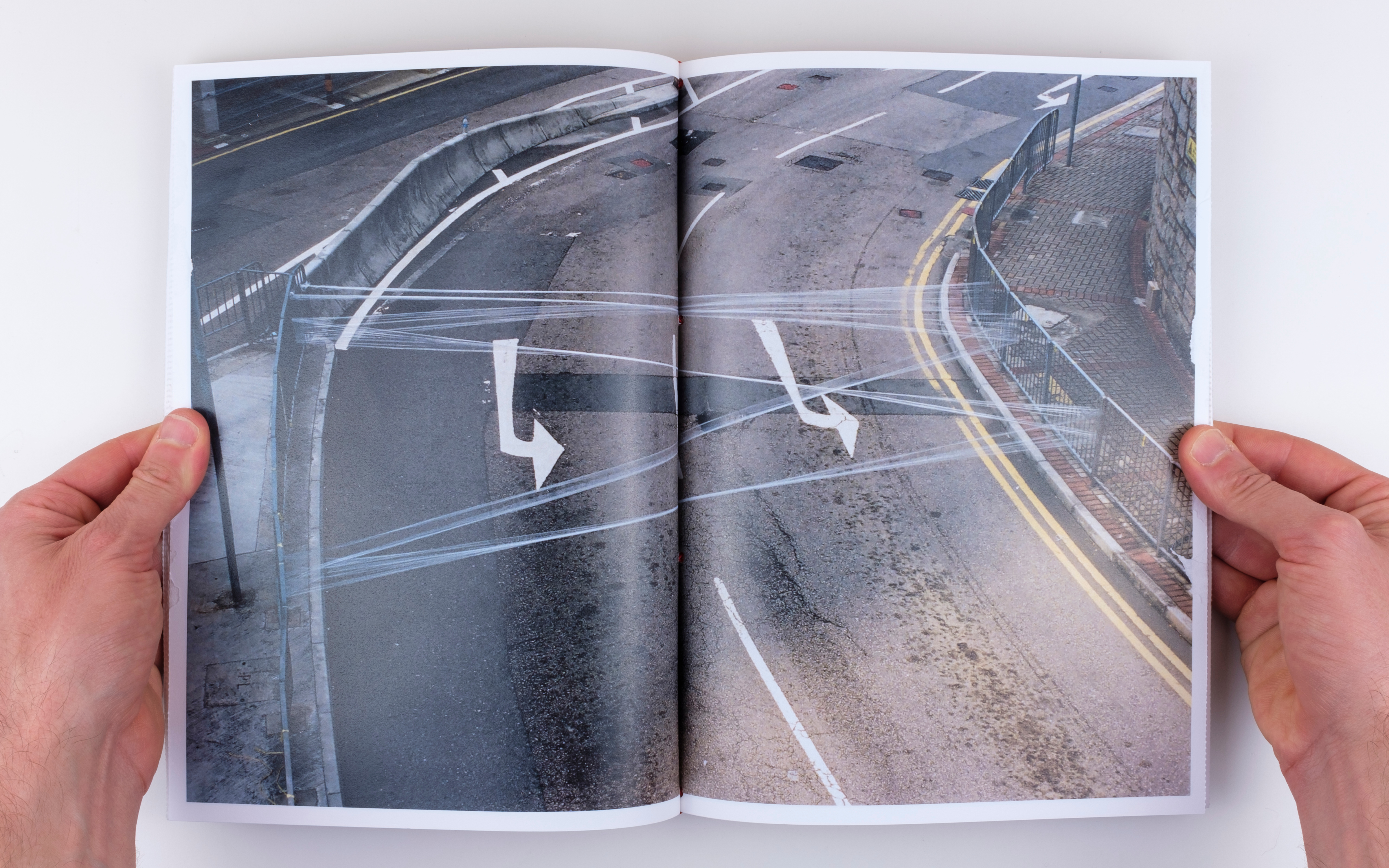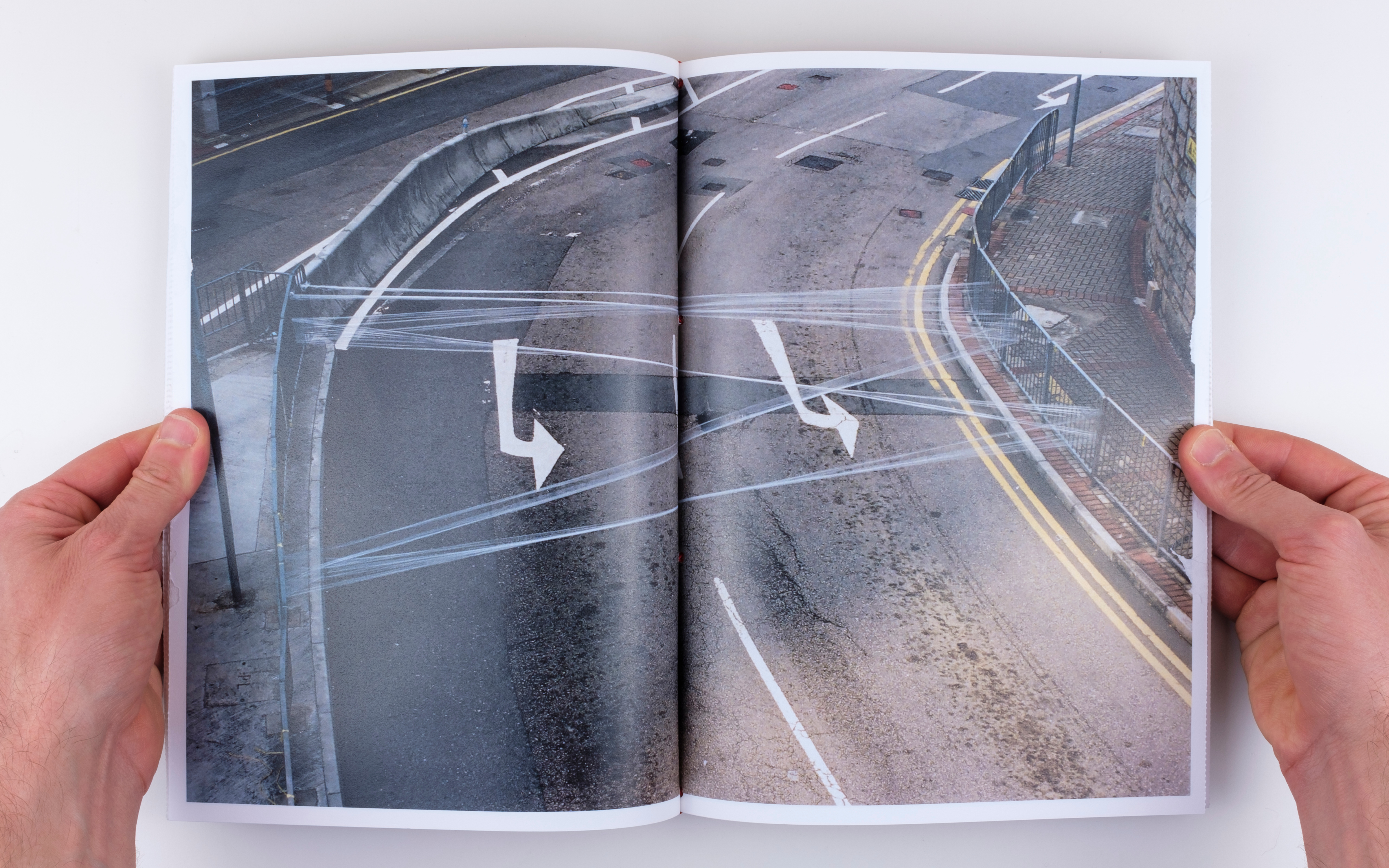 Description
Photographed in 2014 in Hong Kong during the student lead anti-government protests Barricades explores primary the make-shift physical structures created by the protesters. Each set of pages is french folded with a perforation on the outer edge, tear open the seal revelers additional images which act to both support and disrupt the initial sequence.

Additional the book is enclosed in a crumbled silkscreen tyvek envelope which the view must tear open to access the book. As the barricades act to physically block the progression of people every element, including the typography is intentionally obscured or hidden from the viewer initially.


Specifications
8 ½" x 11"
20 Pages (opens to 40 Pages)
21 Plates

Printing
4-Color Digital

Screen Printing
Gabriel Schmand / MAYB | TMRW

Binding
Stab Bound with Perforated Edges

Enclosed in
Silkscreen Tyvek Envelope

Numbered Edition of 50